Agile Software Engineer at eBay
I like programming. I do it a lot, mostly on the JVM, usually writing fancy backends for big, distributed systems. I also display a particular affection to continuous delivery.. UI, unless quickly hacked, is not my play ;-) I believe that most problems we deal with are people problems, so I mix and match tools with technologies to achieve my goals, make people happy and achieve world peace :-)
VP of Product Development at Oracle
Leonid is self proclaimed a Unix bigot and a Java evangelist. In his current role as a VP of Product Development with Oracle he is responsible for product development of several SaaS applications. He has spent his entire professional career building on-line applications starting at one of the earliest internet service providers in Israel. Leonid first started building large scale applications in Java in 2002 while working for the 2nd largest domain registrar at the time at Tucows/OpenSRS where he led the platform team.
 Development Manager at Oracle
Martin Burlinski is a seasoned veteran of J2EE development. In his 13+ yeas of experience he had an opportunity to work for various startups in a good old .com era with crazy names like BeautifullyMisguided.com, as well as somewhat larger companies with brand names like IBM and Tucows/OpenSRS. After spending a considerable amount of time abroad in Canada and US he has recently came back to Poland and is leading the development of SaaS Enterprise Recruiting applications at Oracle.
Applications Architect at Oracle
Pablo Barros is a software design enthusiast and determined to "keep it simple" while building and delivering against full solution specs. As Applications Architect at Oracle, Pablo defines and manages the pipeline of future architecture-related changes needed in the application to support upcoming Product changes. Previously, Pablo has worked in different startups focusing mostly in delivering scalable SaaS systems, mainly in E-commerce. Pablo hates meetings and loves well-oiled agile teams that deliver products in a lean fashion.
Senior Software Engineer at EPAM Systems
Scala developer currently focused on distributed systems programming with functional languages.
Skilled in a diverse set of technologies including Android, native programming and machine learning.
Software Engineer at Oracle
Jan Valenta has been developing physics algorithms and designing user interface for experiments at CERN before he joined Sun/Oracle in 2006. At Oracle, he contributed to Java Wireless Toolkit project, participated on the SVG Tiny implementation and low level renderer development.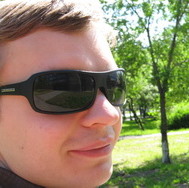 Scala plugin developer at JetBrains
- Architecture of language plugins for IntelliJ IDEA, extending the Scala plugin
- Can build a computing system from the level of logic gates
- 12 years experience working with Java technology
- Personal software projects (Aether, SleepArchiver, ToyIDE, etc.)
- Interested in computer science, HCI, personal development, writing
- Love complex tasks, elegant code, unit testing, open source
- http://pavelfatin.com
Product Manager at Oracle
 is a Product Manager working at Oracle in the GlassFish and Java EE Team. Prior to that, he spent the last 10 years at Sun Microsystems focusing on Java end-to-end (from the smart card to the high end server), all the related technologies, and the developer tools. He has been involved in Java projects since the early days of this technology. David is a steering member of Devoxx, Europe largest Java conference.
 Software Engineer at Oracle
Закончил матмех СПбГУ, где защитил диплом и кандидатскую диссертацию в области теории динамических систем. Работает в Java-подразделении компании Oracle в команде Java Compatibility Kit (JCK). Является одним из лидеров петербургской Java User Group, cообщества CodeFreeze, а так же одним из организаторов петербургской Java-конференции JPoint.
Principal Software Engineer at Pivotal (SpringSource)
Just joined to the Spring IO as key member of Spring Integration Team. Spring Framework contributor and Messaging matters consultant.
Previously, Artem worked as architect of Enterprise Integration solutions in Finance and Insurance during 7 years.
JavaDay Conference
JavaDay Workshops
JavaDay 2013 reviews
 About the conference
The conference JavaDay 2013 will be held in Kyiv (Ukraine) on October, 19-20.
This year, JavaDay will last for two days. We are planning to have about 450-500 participants.
On the first day, we will start with keynote sessions and then split into four conference tracks. During the second day we will conduct several workshops (Scala, Spring, ...).
Also we will have several stands at conference hall where companies could organize demo sessions of their products.
Our speakers:
- 2 Technical Evangelists
- 10 Oracle Engineers
- 15 JavaOne Speakers
- and others

JavaDay is organized by Oracle, EPAM Systems and JUG KPI.
If you are interested in participation of JavaDay 2013, please don't hesitate to contact us
Компании Jelastic и Neohost рады предоставить всем участникам конференции JavaDay 2013 карты для пополнения счета на 25 дол. для Jelastic-хостинга.
Так же на стенде Jelastic и Neohost Вы сможете выиграть карты для пополнения счета на 200 и 100 дол. И получить консультацию от представителей компаний.

Компания Evernote рада предоставить всем участникам конференции JavaDay 2013 подписки Evernote Premium на 1 месяц.
Сервис Evernote и приложения для Windows, Mac, Android, iPhone и других платформ используют уже более 65 млн. людей по всему миру для создания, хранения и синхронизации информации любого типа, включая текст, фото, аудио, документы и сканы.